WE ARE
RCA AT ST. CHARLES
RCA at St. Charles is searching for passionate professionals dedicated to helping those who are struggling with the disease of addiction.
Located in the heart of Kane County, Recovery Centers of America at St. Charles is an addiction treatment facility in the Chicago Metropolitan area.  RCA at St. Charles is offering employment at modern and comfortable drug and alcohol addiction rehab center, which along with its great leadership and its life-saving mission, makes for a particularly great employment opportunity.
What's more, Recovery Centers of America is a Joint Commission Accredited healthcare company, a member of the National Addiction Treatment Providers Association, as well as LegitScript Certified. Three badges of honor that aren't easy to receive and speak to the quality and dedication of the company as a whole. It's no surprise RCA is one of the fastest-growing addiction treatment providers in the country.
3,000+ EMPLOYEES & GROWING
At RCA, we're in the business of changing and saving lives – and not just those of our patients, but the lives of everyone who becomes a part of the RCA family. We change, transform, and grow together as a team, all so we can offer a new chance at life to more and more people suffering from addiction.
Since 2016, RCA has opened the doors to 10 inpatient and 11 outpatient treatment programs, with more facilities opening each year. As RCA grows and develops, new opportunities and positions constantly open up for those who wish to join the RCA family and embrace RCA's core values.
ON A MISSION TO SAVE LIVES
Daily achievements contribute to our ultimate mission: To save 1 million lives.
We're on a mission to save 1,000,000 lives, one neighborhood at a time, by providing treatment for addiction and mental health disorders that is as affordable and accessible as treatment for other diseases. When you have an unrelenting passion for what you do, it isn't a job, it's a calling. A career in recovery is motivating, inspiring, and rewarding. Take a look at our openings and find a job you'll love more every day.
Kim Sutherland - 8/4/2022
I work for RCA and it is the most patient-care focused organization I've worked at in that past 25 years. I love how our staff treat our patients with compassion and individualized care. We strive to make treatment as comfortable as possible and learn from them what we can do to always be improving.
Posted by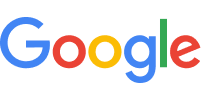 Penny Stark - 7/28/2022
When you love what you do it's not a job, it's a passion. RCA's mission and vision for saving lives is the reason I chose to have a career here. There is not one colleague I've met that isn't passionate about what we do every day. Every time I'm on our campus, I'm greeted with warmth. There is no utopia of organizations or treatment, but RCA is as close as it gets. I feel privileged to represent RCA and our team as we work together to help our clients and their family members recover.
Posted by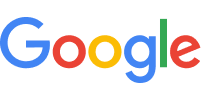 Ross Bacon - 7/18/2022
I've worked here since we opened and have loved it, it's been a huge blessing in my life. We truly want to help as many people as possible, I'm happy to talk with anyone directly anytime 24/7. The staff cares about people as well as their loved ones looking to provide great care in a beautiful facility.
Posted by